KNOWLEDGE
How To Get Bathroom Light Right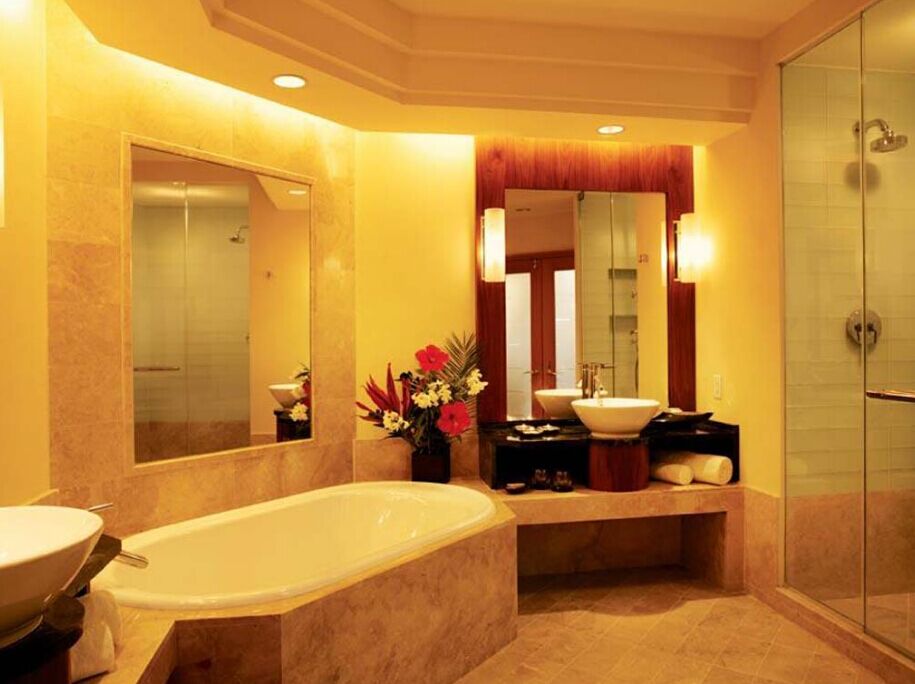 As bathrooms are traditionally where you get ready in the morning, it is important to ensure you have the best possible lighting. Here are a few tips to help you get this right, so you don't end up with lipstick on your teeth or shaving cuts in the morning.
Around your mirror
The best kind of lighting to have in this area is task lighting with led globes, as it is important to be able to see yourself properly so you don't make mistakes with your appearance.
Plus, led lights are capable of withstanding the elements - including the more moist and humid bathroom area.
The best kind of task lighting to have in this room is side lighting, as this will be able to illuminate your entire face with enough light to be able to see clearly, without any shadows
The shade from overhead lights can make you look older, and we all know how important it is to have a boost of confidence in the morning to get you ready and prepared for what the day holds.
According to Forbes Magazine, you will need around 75 to 100 watts worth of illumination in this area.
If you can't have lighting on the sides of your mirrors, consider the more gentle overhead approach given by diffusers as these will minimise the shadows while also avoiding glare.
Around any artwork
If your bathroom features any masterpieces, it is worth your while to use the right lighting to show them off.
This could be anything from a magnificent clawfoot bath to a stunning painting or beautiful tiling.
The trick here is to use accent lighting such as recessed directional led light bulbs, as these shine light directly on the item, putting it in focus.